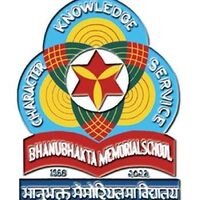 Bhanubhakta Memorial Secondary School
Panipokhari, Kathmandu , Kathmandu
Panipokhari, Kathmandu , Kathmandu
01-4413586, 01-4435662
info@bhanu.edu.np
Bhanubhakta Memorial Secondary School is located in Bhanubhakta Marg, Panipokhari, Kathmandu. With affiliation from National Examination Board, it offers +2 in Science and Management program. It is a co-educational and English medium school, catering for children with the age group of 3 (Nursery) to 18 (XII class), as well as college level students.
The school was established in 1967 A.D. (2023 B.S.) to the blessed memory of the pioneer poet late Bhanubhakta Acharya – a renowned figure of Nepali literature. In 2016, the school completed 50 years of its establishment. The school is run by a public education trust (Bhanubhakta Memorial Public Education Trust) as a non-profit basis.
Bhanubhakta Memorial Higher Secondary school is one of the biggest private schools of Nepal, providing both educational as well as physical facilities to day scholars, day boarders and boarders who come from every corner of the country. The school has two separate playgrounds with basketball, badminton and volleyball courts as well as five table tennis boards. There are separate cricket nets as well. The school follows modern methods of teaching having recently installed smart classes and CCTV cameras.
The school has a proven track record pf academic success and continues to build on its tradition of imparting quality education to students from diverse social backgrounds. Its unwavering commitment to academic excellence, the school has been able to leave a distinct mark in society.
Hence, having no profit motive, the school's exclusive focus in its planning and use of resources is on quality enhancement. Operating within the legal framework set by the government, Bhanubhakta School has been effectively doing its part in educational development of the country.
The school is driven by the aim of producing well-rounded graduates equipped with the necessary knowledge and skills to thrive in the increasingly complex and highly competitive world of today. The school gives special emphasis to the development of essential life skills in students like critical thinking skills, problem solving skills, leaderships skills, etc. While preparing its students to meet the students to meet the challenges of the modern world, the school also inculcates in their profound reverence for our conventional culture and values.
For children, school is the second most important place after home in their life where they gain the most fundamental and crucial knowledge about life and living. Things children learn at school have a profound and lasting impact of their entire life. With this in mind, Bhanubhakta Memorial Secondary Schoolmakes every effort to ensure that its students gain appropriate knowledge and skills and develop right attitude and good character. The school's efforts are geared towards creating a safe, happy, caring and stimulating environment for children to learn and grow in.
Bhanubhakta Memorial Secondary School ensures that the physical, social, and academic environment of the school is highly conducive to learning. It is fully aware of the fact that a school needs to constantly explore and develop new innovative ways of conducting teaching learning activities in response to the changing needs and aspiration of students along with the demands of the rapidly changing world.
Addition of new facilities as well as upgrading the existing ones in view of students' interest and parents' expectations are one of the key aims of the school. Similarly, it frequently organize training programs, seminars, and workshops for teachers in order to help them keep abreast of the latest academic and pedagogical developments and approaches and enrich their professional knowledge and skills.
Since its founding, Bhanubhakta Memorial School has remained unflinchingly committed to its mission of high quality education. Thousands of students who have graduated from the school during its long academic journey of more than half a century have excelled and shined in various fields and career paths both in the country and abroad.
The commitment of the school is to provide students wide range opportunities to learn, be intellectually challenged, grow and develop in confident, responsible, well-cultured, and productive/innovative citizens.
Bhanubhakta Memorial School always strives to give students unique and valuable learning experience that give them the edge over their competitors. The team of highly qualified, experienced and dedicated teachers and staff works tirelessly to ensure that every child achieves their very best.
Faculty
+2 Management
Course
10+2 Management
Course Duration
2 Years
Course Fees
NRs./-
Course Description
Syllabus
Apply Now
Faculty
+2 Science
Course
10 +2 Science
Course Duration
2 Years
Course Fees
NRs./-
Course Description
Syllabus
Apply Now