Hari C Lamichhane
Principal
It is my great pleasure to congratulate you all for passing the SEE examination with excellent grades. As you begin to make your important choices about the +2 colleges, you have to know certain factual things of the college that you want to study in. To help you make the informed decision, we are here to share what CCRC distinctly offers as clearly as possible through this website.
At CCRC, we are committed to providing high quality learning environment, where each student can explore his/her potential. We provide you with every opportunity and individual support and guidance you need during this critical state of your education... See More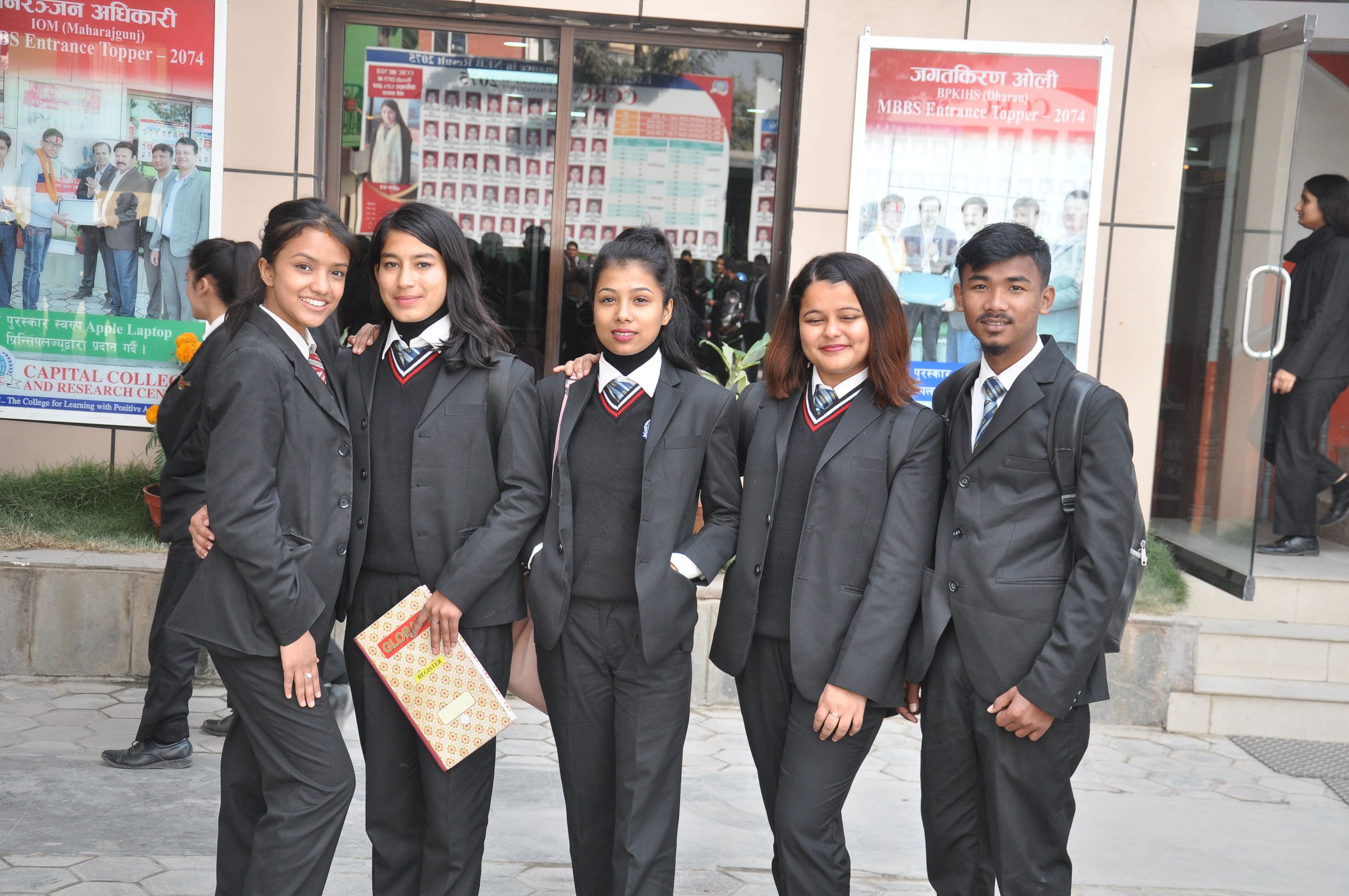 Capital College and Research Center is located in Koteshwor near balkumari bridge, Kathmandu. With the initiation of young, enthusiastic academicians and likeminded professionals, Capital College and Research Center (CCRC) came into being in 2001 AD with the maxim "Quest for knowledge with wisdom".
Located in idyllic surroundings conducive to intellectual contemplation and advancement, the college affords all the educational amenities of its own so essential in pursuit of academic excellence.
The college, based on the long standing principles, perpetuates this outstanding legacy as it moves forward striving to make the students achievers, problem solvers and winners in their intended fields.
At CCRC, the opportunities are abundant for the students to fully develop their personal caliber through exceptional educational experience in a warm, friendly and multi-disciplinary discipline.
As envisaged, the college is endeavored to fulfill the essentials for excellence in education, and innovative learning facilities with cutting-edge methodology, distinguished faculty and a caring staffs.
Faculty
+2 Management
Course
10+2 Management
Course Duration
2 Years
Course Fees
NRs./-
Course Description
Plus two in management course is designed to develop a strong foundation on management studies. The faculty offers courses designed to deliver both theoretical foundation and practical knowledge and skills in Accounting, Business Management, Business Administration, Hotel Management, Travel and Tourism Management. Students learn to become competent, confident and academically sound in their area of study and will therefore have the benefit of deciding, at the end of course, what aspects of business management studies would interest them at Bachelor's level programs.
Syllabus
Apply Now
Faculty
+2 Humanities
Course
10+2 Humanities
Course Duration
2 Years
Course Fees
NRs./-
Course Description
Plus two in Humanities offers strong foundation level courses in various majors. It is for those students who want to pursue their Bachelor's degree on different majors such as English, Nepali, Mathematics, Mass Communication, Sociology, Fine Arts, Music, History, Culture, Geography and other related fields of interest.
Syllabus
Apply Now
Faculty
+2 Science
Course
10+2 Science
Course Duration
2 Years
Course Fees
NRs./-
Course Description
Syllabus
Apply Now