Mr. Narendra Bajracharya
CEO
Dear Prospective Parents and Students,
Welcome to IST Secondary School, under the umbrella of International School of Tourism & Hotel Management (IST), one of the best schools in the field of Tourism & Hotel Management.
To be successful hotelier one must have a sound base & foundation so that one can understand the basics of the hospitality industry. On the base of solid foundation only, one can possess sound academic knowledge & practical experience in every aspect of running a hotel. IST Secondary School provides such dynamic foundation on the basis of which one can be competent enough to pursue... See More
Gyaneshwor (opp German Embassy) , Kathmandu
4534350/4534185
info@istcollege.edu.np
Hospitality being one of the most productive sectors for employment generation in present context, International School of Tourism and Hotel Management (IST College) was established in the year 2004 with an aim to provide the internationally recognized hospitality education. Similarly IST Secondary School have been established to offer Plus two level education emphasizing as the foundation for hospitality education.
IST has been offering various courses from 10+2 Level to Bachelor's Degree in Hotel and Tourism Management. As per the government regulation IST Secondary School was established under the flagship of IST College in order to provide the excellent platform to the incoming students who aspire to pursue their career in hospitality industry. There is a maximum input of practical classes in all the operational subjects and also few months of internship to different hotels in or out of the country which is completely new concept in this field and level. The course is designed in such a way that it provides customized and fast track options to students with maximum flexibility and opportunity for progression either for further studies or for the career in Hospitality Industry. The successful graduate can pursue for Bachelor's Degree in Nepal or in countries likes Austria, Australia, New Zealand, UK & USA and many more.
IST Secondary School aims at developing practical, ethical and excellent communication skills of the students by providing each of them with the recognition of a successful career in the hospitality industry. At one hand the emphasis is on the academic know how and on the other hand the equal emphasis is on the personality development of the students. Though the curriculums of 10+2 Management is similar but the output for the students of IST is special due to the holistic education approach of providing the maximum practical classes and internship opportunity as it will support the students to understand the industry in better way.
So in IST students not only learn the specified subjects that are enlisted in the course structure but also they learn about the basics of life – life skills. Positive attitude, impeccable grooming, open mindedness is the vital component in today's competitive world and these qualities will have a long lasting effect on the young professional's mind and behavior. The fact that skills could be learnt at any juncture of life but having positive attitude is extremely essential is well developed among all IST graduates.
The infrastructure of this institution is as per the need of the courses where facilities like Spacious Classrooms, PMS Lab, Well-designed Demo Restaurant and Bar, Fully equipped Practical Kitchen, Training Reception, Practical Bar, Resourceful Library, Computer Lab with easy access to Internet, Mock-up rooms with Necessary Amenities, Multipurpose Hall, Conference Hall, Indoor Cafeteria and Transportation facilities are available.
The team IST is always committed to provide a conducive environment for the learners because it will nurture and develop young minds into capable and highly motivated human resources – which is the need of the industry. The faculties are always working towards creating an opportunity for the students to capitalize their full potential, bring the best out of them and to prepare them not only to face the challenges in life but also to excel in any sector. Hard work, perseverance, dedication and discipline are the mantras that are being instilled to the students in the regular manner.
IST not only provides the on campus educational facility but also provides an excellent platform for its students through well-crafted internship opportunity in five start deluxe properties in countries like Maldives, China, Dubai, Malaysia, India, Nepal and many more. This international internship provides the students with the overview of the world hospitality trend, the latest innovation and about tradition and culture of different nationality which facilitate them to adjust in any situation. With the focus on academic knowledge, practical know how, disciplinary aspect of the students IST has been able to instill the "service orientation" in the students' mind which has become the positive feature of IST Graduates who are progressing and leading in many hospitalities related outlets like hotels, airlines, cruise, educational institutions, around the globe.
IST has already conducted its 13th Convocation Ceremony which had been graced by then Rt. Hon'ble Vice President, Rt. Hon'ble Prime Minister, Hon'ble Minister for Education, Chief of University Grants Commission and Vice Chancellors of Tribhuwan University, Kathmandu University and Salzburg University of Applied Sciences, Austria.
Apart from regular educational programs, IST has been deeply involved in Corporate Social Responsibility where IST has already organized training programs for Small and Medium Entrepreneurs of the tourism industry of Nepal. It also publishes a tourism educational journal "THE GAZE" which is the first of its kind in Nepal. Likewise, to make its students a responsible citizen IST has been organizing various events such as Blood Donation Program in collaboration with the Blood Bank, event for Orphan Children of Bal Mandir, event for Old Age Home (NisahayaSewaSadan) are just to name a few every year.
Despite of this holistic approach to its quality education, the investment made by students is very affordable in comparison with national and international degrees available in the Nepalese scenario.
Faculty
+2 Management
Course
10+2 Management
Course Duration
2 Years
Course Fees
NRs.249000/-
Course Description
**Program Overview** This course is a customized course for those students who are aspiring to have a career in hospitality industry. It provides a foundation and clear picture about the industry, its functioning, different departments and overall observation of hospitality sector. With the maximum number of practical and the related theory classes the students can already carve their way to be hospitality professionals. The student will get double benefit by joining the course as they will get +2 in Management with specialization in Hotel or Tourism Management and also a certificate from Tourismusschulen Salzburg, Austria (TSS) giving them added advantage. The aim of 10+2 Management program is to provide a firm knowledge and understanding of the contemporary hospitality and tourism industries. Students enrolled in this program earn 10+2 (Management). The program is also designed to prepare its graduates to assume entry-level positions in hotels, restaurants, travel agencies and other hospitality outletse contemporary hospitality and tourism industries. Students enrolled in this program earn 10+2 (Management). The program is also designed to prepare its graduates to assume entry-level positions in hotels, restaurants, travel agencies and other hospitality outlets.
Syllabus
Apply Now
• Spacious Classrooms
• PMS Lab
• Well-designed Demo Restaurant & Bar
• Fully equipped Practical Kitchen
• Bakery
• Barista
• Training Reception
• Practical Bar
• Resourceful Library
• Computer Lab with easy access to Internet
• Mock-up rooms with Necessary Amenities
• Multipurpose Hall
• Conference Hall
• Locker Facilities
• Indoor and Outdoor Games
• Cafeteria
• Transportation Facilities
Awards and Recognitions
4th Best Business School of Nepal
(National Business School – Rating, Ranking awards 2013)
Best Tourism College - Private Sector
(National Business School – Rating, Ranking awards 2017)
Best Hotel Management College of Nepal - Private Sector
(National Business School – Rating, Ranking awards 2018)
Top Three Best Hotel Management College of Nepal
(National Business School – Rating, Ranking awards 2019)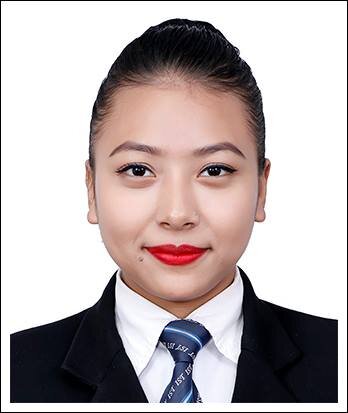 Anisha Basnet
Personality Development in IST
Our personality is the true reflection of our inner being. As a student, it is essential to develop an outgoing and impressive personality that will enhance the quality of learning and educating oneself. There are lessons on 'personality development' almost everywhere and that proves how important it is to inculcate this trait in our lives.
Two years of studies in IST has taught me a lot, not just educationally but also practically and I am grateful to this institute for everything. IST has been the best choice and best decision that I have ever made in my life. Our school not only provides us education but also some helpful excellent skills that we need in our journey. Bringing different ideas for our development, proper planning for best performances and providing us the best education besides all this IST has always taught to be strong and confident. Speaking in mass was like climbing Mt. Everest for every student but encouraging us to develop our confidence and removing our discomfort, IST has a big hand on it.
With the great learning environment and best rules and regulations, IST is also well known for the grooming (physical appearance). Grooming brings the best in us, makes you look confident and smart. IST also grooms us with discipline and teaches us to be a patient listener which will help us to gain more. Teachers in our school are always supportive and are ready to solve our problems and make us believe in ourselves. IST has inspired me for believing in myself and showing out my inner skill, talent and making me realize about my spark that I had within me, also made me dream bigger for the great success.
I was really searching for such college for my course and I got what I wanted from this college and I am really happy to be the part of this family. Teacher having a great enthusiastic attitude over students without any discrimination, all the students are treated in the same way, even in this crowd of students teachers really take a good care of each students. This was the best college that I ever had to choose for my career. Two years in IST was the best experience and I got to learn many new things. Over all I can see myself turning into a beautiful butterfly from a caterpillar, from a shy person to a very confident lady with all the positive attitudes and I would like to give all the credit to IST college for developing my personality throughout the year.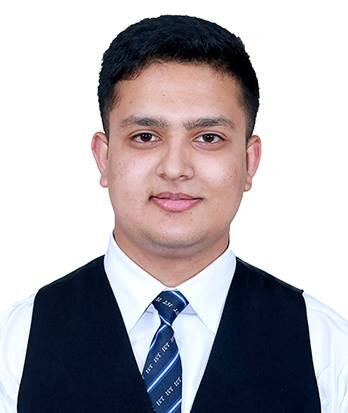 Ishan Upreti
Importance of Internship
An internship is an opportunity offered by an employer to potential employees, called interns, to work at a firm for a fixed period of time. Interns are usually undergraduates or students. Most internships last between a month and three months. Internships are usually part-time if offered during a university semester and full-time if offered during the vacation periods.
Internships are important because they provide insight into real-world employment settings which can help to define career goals. They also enable students and young professionals to develop soft-skills which are essential for employability. For example; good communication skills, professional work ethics, initiative, and cultural intelligence.
Internship makes students more competitive in the job market. In addition to gaining exposure and experience in the different department of the hotel, they also provide an opportunity to see if the particular department in a hotel is the right one based on getting personal experience.
Our college, IST provides internship programs to their students for 3 to 6 months. The internship then helps the students to develop their skills, talents and so on. It also prepares them for what to expect in their field and increases confidence in their work. Students can learn a lot about their strengths and weaknesses during an internship. Therefore it can develop and refine skills.
The most important element of internships is that they integrate classroom knowledge and theory with practical application and skills developed in professional or community settings. They also bring a wealth of benefits to students, both while completing a degree and when seeking a career path after graduation.Internships can provide students with the soft skills needed in the workplace and in leadership positions too.
The internship that one undergoes after completing two years of intermediate studies here at IST School is a foundation for a bachelor's degree in hospitality management. Students are sent to the leading 4 stars and upper scale 3 star hotels where they have to train in the core operational departments of the hotel.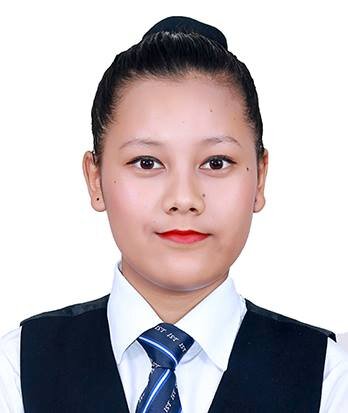 Tshering Sherpa
Life Changing Opportunity
Life changing opportunity is strong effect to modify someone's life. I am blessed with the option to choose IST.
After being a part of IST family it has enhanced my knowledge about grooming one should perpetuate in the field of hospitality. It taught me how to represent one as being optimistic in front of others, also supports to clarify the chaos comprehension with its peaceful environment. IST is not only bounded with the theoretical classes but also practical classes which help to enhance the skill of students , with the facility of dual degrees of Austria and Nepal, both of them work as an important part during job.
I'm thankful to all the teachers who encouraged and inspired students being enthusiastic while doing pedagogical assignments. After the hospitality lecture classes with the help of IST every students become more focuses towards their targeted aims with full enthusiasm.
Overall activities likewise environment of IST focusing delightful career subjective courses for the success of all the students are its assets. I am proud to call myself as ISTian as there is vast change arrived within me.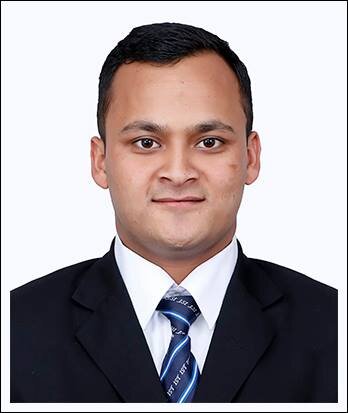 Prashant Kumar Chand
Intermediate Studies - A foundation for Bachelor Studies
I am very glad to study in Hotel Management in IST School. It is an opportunity for me to be a part of IST School. I have learnt many things about hospitality industry. This college created a golden way for upcoming bachelor studies. There is proverb in Nepali,"GharBaliyohunalaai jag Baliyohunupraxa". It means that, the degree of bachelor becomes strong if the intermediate study is strong. Therefore intermediate studies are a foundation of bachelor studies.
IST College is an educational Institution which provides us quality education since 12 years. The teaching and learning environment of this college is better than other colleges. It gives equal priority to theory and practical knowledge. In Intermediate level studies, this college provides better facilities to the students than other colleges.
We gained different social, interpersonal knowledge from this college, which helps to make our career. This college provide the internship facility to us, which helps to enhance the experience about hospitality and helpful in bachelor studies. IST colleges motivate us to make our professional career. We have learnt many basic things in intermediate studies which are related to service industry.