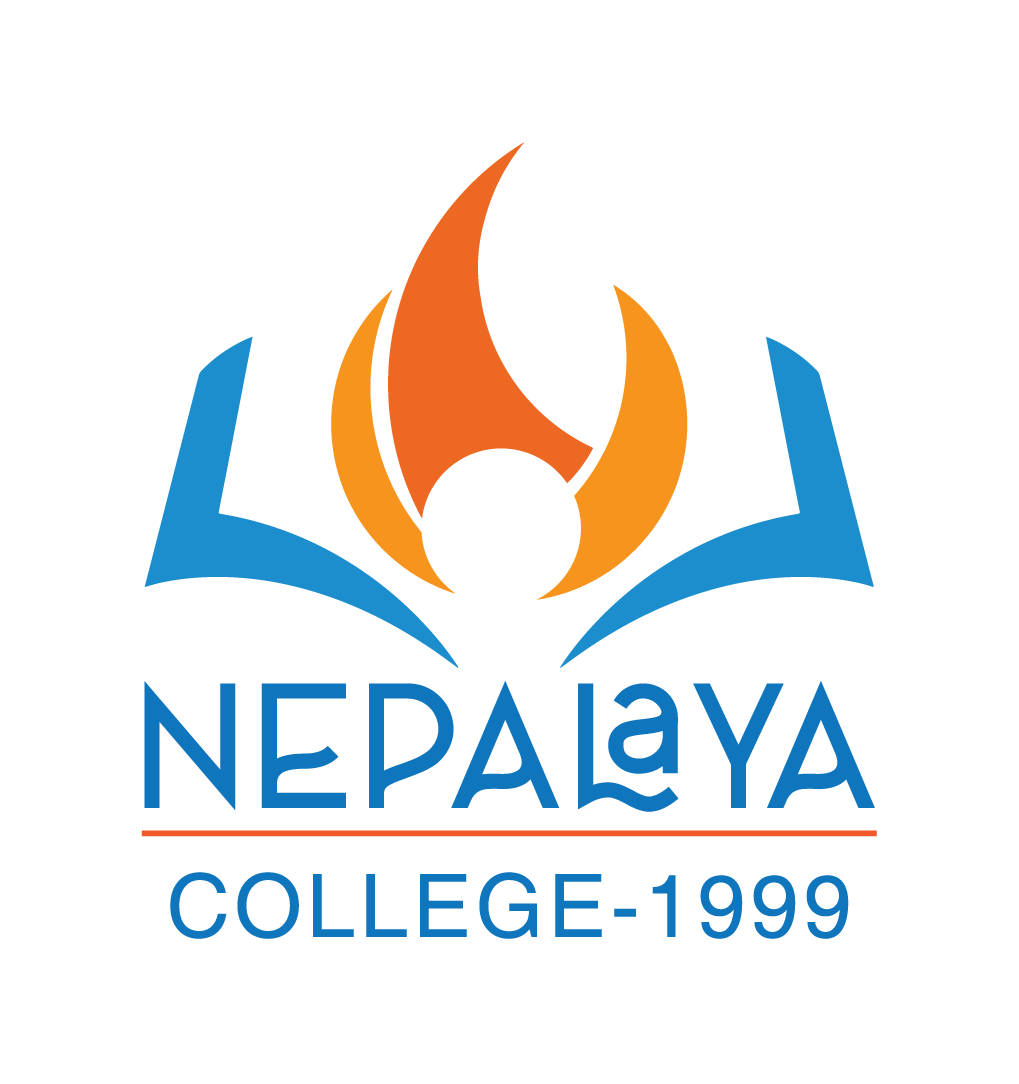 Nepalaya College
Kalanki, Kathmandu , Kathmandu
Kalanki, Kathmandu , Kathmandu
01- 5234279, 01-4275203
info@nepalaya.edu.np
Nepalaya College, one of the leading educational institutions, located in the heart of capital city of Nepal, Kathmandu, is in less than 2 minutes' walking distance from Kalanki chowk to the direction of Kalimati which is almost opposite to Kalanki temple (Kalanki mandir). Since the establishment in 1999 A.D. College has been working with absolute dedication adopting progressive learning method for the holistic development of the students to contribute in the overall education system of the nation. In fact, the establishment of Nepalaya College was the call of time as (we sensed) there was necessity of such educational institution which could bridge the gap between the students and their aspiration for quality education. The spacious small group sized
classrooms, well managed academic buildings with electronic security systems, ample co-curricular and extra-curricular activities, partnership with multiple business houses for internship and highly qualified faculty members are the basic features of Nepalaya. Plenty of area has been allotted for playground and public mobility which highly facilitates the physical as well as mental development of the students. Each academic program is run in different buildings to assure sound learning environment and easy mobility in academic area. Nepalaya offers plethora of programs of study starting from Pre-school involvement program to Post Graduation programs where the learners are nurtured and groomed in the best manner to discover the best out of them. We have various specialized and elective courses to cater the need and demand of the students in different levels of study starting from Pre-school program, High School, Higher Secondary Programs (Science, Management, Humanities, Law), Undergraduate Level – BSc. CSIT, BCA, BBM, BBS to Master Program MBS. One of our prime targets of Nepalaya College is to develop Kalanki as an educational hub so that the students can get international level education next to their home, and we feel very proud that since the establishment of Nepalaya College, it has been successfully heading to that direction winning the appreciation of both the students and parents.
We believe that education is worthless if it does not uplift communities and provide them viable avenues of sustainable development. So, we trust in social bonding that we have created with our social and local clubs to serve our community when they are in need of our support. A strong partnership with parents and our community is a key ingredient to accomplish our mission of modeling Nepalaya as a practical based learning institute. We highly value our parents and families, and would like to encourage them to take an active interest in their child's activities and their achievements at higher education. As togetherness and collaborative effort result in the best outcome, we, together, can help our students develop their individual strengths and identities and build the confidence inside them to be able to contribute in the development process of the society and the nation. Volunteering and social networking during learning is a part of our institutional goal. We are committed in creating individually as well as socially accepted learning environment with life skill- based courses and degrees. Hence, we offer our warm welcome to all of them who have zeal and zest for quality and globally accepted education. Step forward to join us, be a part of our community, experience difference and reward yourself with quality education for better and secured future. We are eagerly waiting to welcome you all at YOUR LOCAL "GLOBAL SCHOOL" for shaping your successful future. Let us help to create your achievable dream.