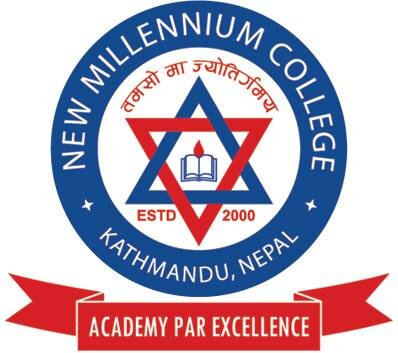 New Millennium College
Sukedhara, Kathmandu , Kathmandu
New Millenniums College was Established in 2000 by reputed academicians and educationists. NMC is affiliated to Tribhuvan University (TU) and National Education Board (NEB). It is a leading academic institution in Nepal and able to prove itself a leading institution in imparting education inimitably. The way the institution imparts education blends knowledge with skills such that practical, creative and purposeful learning is sure to forthcoming. Realizing that education is the substratum of the societal change, NMC is persistently elaborate on discharging very orientation on the institution.
With noble and insistent activities of the promoters coupled with commitment and dedication of the faculty members and even superbly by the propitious blessing of the guardians, the NMC has already grown up as a high-status institution of Nepal. However, the NMC does not rest on its own laurels.
New Millenniums College offers courses in Masters of Arts in English, Bachelor of Arts (BA), Bachelor of Business studies (BBA) and 10+2 Programs in Science, Management and Humanities both in the morning and day shifts. NMC also conduct one-year Bachelor of Education (B.ED.) program.
Faculty
+2 Humanities
Course
10+2 Humanities
Course Duration
2 Years
Course Fees
NRs./-
Course Description
Syllabus
Apply Now
Faculty
+2 Science
Course
10+2 Science
Course Duration
2 Years
Course Fees
NRs./-
Course Description
Syllabus
Apply Now
Faculty
+2 Management
Course
10+2 Management
Course Duration
2 Years
Course Fees
NRs./-
Course Description
Syllabus
Apply Now