Narayan Poudel
Chairperson
Since the future ultimately belongs to young generation, you need to prepare yourselves for success and achievement in your life. Today our major concern is to provide quality education to our present and future generation for the overall advancement of the quality of life and society. Proper education, training and qualification are more important today than ever before for our nation. To meet these challenges, Prativa Secondary School has endeavored the best to provide quality education since its inception.
See More
We have taken a completely new turn for blooming up the education system by striving for excellence in every possible field and achieving it in a spectacular way. Our motto "Education for Discipline and Excellence"
not only goes with rigorous scholastic programmers but also, we seek to develop and nurture the different facets of a child. A committed and supportive management, dedicated teachers, caring and co-operative parents blend harmoniously to create a child- centric school and through collaborative efforts we can achieve more to benefit our students who are the future leaders of tomorrow.
PRATIVA tends... See More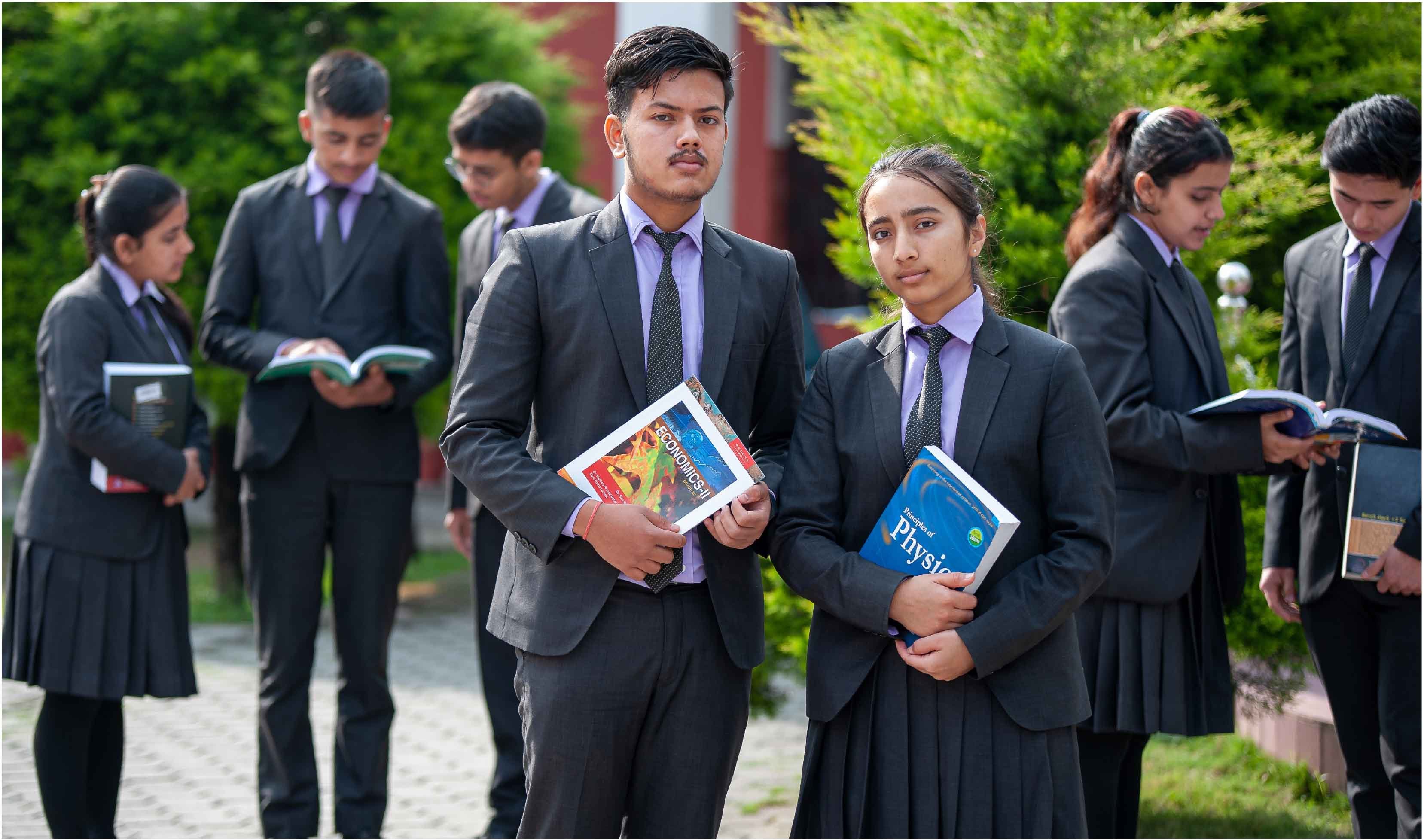 Prativa Secondary School is a co-educational institution of higher education located at the heart of Pokhara Sub-Metropolitan city-9, Palikhechowk, a five minute walk from Mahendrapool. Established in 2043 BS by a group of experienced academicians and aspirants, the institution has projected a great mission of imparting quality education and training to the young scholars.
Initially, this institution offered programs in two major streams: MGMT from 2060, and Science from 2068 BS. The highly qualified members of the team hold decade long teaching experience in higher level. The school takes pride in producing more than a dozen batches of 10+2 graduates successfully with outstanding results.
Having realized the increasing number of students seeking for quality education, Prativa Higher Secondary School has developed the modern and highly equipped physical infrastructure in the separate premises for 10+2 classes at Palikhechowk.
Why Prativa SS for +2 Education?

• Separate +2 Premises and buildings at palikhe chowk, pokhara
• Managed by the new team of faculty members
• An ISO 9001: 2008 certified +2 in kaski
• MCQs test for MBBS, BE, BBA, CA preparation
• Day and morning shifts for both Science and Management
• Spacious and well-ventilated classrooms
• Well-equipped and resourceful laboratories and library
• project based learning with interactive web skills
• regular field trips, excursions and programs to enhance real learning
• Internet round the clock transportation facility in pokhara valley
• Sports and curricular activities
• Hygienic cafeteria and homely hostel
• Career counseling and motivational packages
• Scholarships for deserving students…..

Faculty
+2 Science
Course
10+2 Science
Course Duration
Course Fees
NRs./-
Course Description
Syllabus
Apply Now
Faculty
+2 Management
Course
10+2 Management
Course Duration
2 Years
Course Fees
NRs./-
Course Description
Syllabus
Apply Now
Faculty
+2 Management
Course
10+2 Hotel Management
Course Duration
Course Fees
NRs./-
Course Description
Syllabus
Apply Now