Krishna Prasad Adhikari
Founder Principal
Dear Parents, Guardians, well wishers and viewers of our website, The last 18 months or so has been one of the most difficult and challenging times for mankind. The COVID-19 Pandemic has been merciless to everyone, from rich to poor to young to old. It was a challenge of the Century for the Scientists, Drs and scholars across the Globe. Despite all these unprecedented challenges Valley Public High School is meeting the needs of school children and expectations of the Parents, Guardians and the well wishers by adaptation of alternative means of keeping children educated and occupied. I would like to thank you all for your trust in academic... See More
Major Lil Bahadur Gurung  MBE
Chairman
Dear Parents, Guardians, Students, Community Leaders and Well Wishers,
As I jot down my message my thoughts wonder back to March 2020 when COVID-19 was engulfing the World like a wildfire. We have been in "lockdown" ever since. The current situation is so complicated even the most renown scientists and the Drs are baffled by it's origin and the variants there after. Like the World community and the rest of the Nepalese population, we in Valley Public High school have had to endure uncertain times for teachers, students and administrative staff.
Valley Public High school is one school which is pre... See More
Sundabarsti, Budhanilkatha-9 , Kathmandu
977 (01) 437 0987; + 977 (01) 437 6215
valleypublicschool2050@gmail.com
Driven by a strong will to implement his vision of what is now the School's motto, "Let the light of education be spread ", the Founder and Principal Krishna Prasad Adhikari established Valley Public High School in 1993 assisted by a vigorous team of dedicated academics .
The underlying ethos of Valley Public High School is to produce, within a challenging but supportive environment, high quality students having a strong work ethic, empathy for others with the potential to be future leaders. Valley Public High School seeks to draw students from a diverse Socio-economic background and different ethnic varieties.
Through highly qualified and dedicated staff, the School has utilized the latest teaching techniques and methodologies drawing on local and international resources, which has resulted in a long established record of academic excellence with a substantial number of students progressing to higher education and university education both locally and overseas. The School is well-equipped with an extensive information technology centre, science laboratory, library and e-library and audio visual class rooms.
The School places considerable importance on sporting participation and provides facilities for a wide range of sports to accommodate students' preference and ability. Many students have been selected to represent Nepal at both local and international level.
Under the leadership and direction of Valley Public High School, support and care is provided to its sister organizations Bhadrakali English Medium Secondary School and Valley Public Kindergarten.
The School enjoys a tranquil environment and is located at Sundarbasti, Budhanilkantha-8, Kathmandu, Nepal.
Vision
To promote excellence and enjoyment in a vibrant teaching and learning environment.
Mission
We seek to encourage individuality, foster respect for difference placing high value on learning from others within a proactive community school and caring, secure environment.
We strive to inspire and support all students to achieve their full potential for a successful and enjoyable life as responsible citizens with empathy and respect for others.
Values
The School places great importance on the following:
• Aspiration: Students are encouraged to fulfill their full potential and confident to achieve their goals
• Collaboration: Students develop skills to work in groups and team to achieve greater results.
• Compassion: service and action at School, locally and nationally
• Consideration: integrity, honesty, harmony, tolerance and respect for others
• Commitment: recognition of our place and responsibilities within the community in which we live
• Courage: to challenge ourselves as individuals and as a community
• Resilience: strength to recover from adversity
Philosophy
We respect the dignity and merit of each child under our care believing that all children can be nurtured to achieve their full potential within a School environment that is both caring and challenging. We expect all children to be respectful, responsible and to rise to the challenges of life.
Faculty
+2 Science
Course
10 +2 Science
Course Duration
2 Years
Course Fees
NRs./-
Course Description
Syllabus
Apply Now
Faculty
+2 Management
Course
10+2 Management
Course Duration
2 Years
Course Fees
NRs./-
Course Description
Syllabus
Apply Now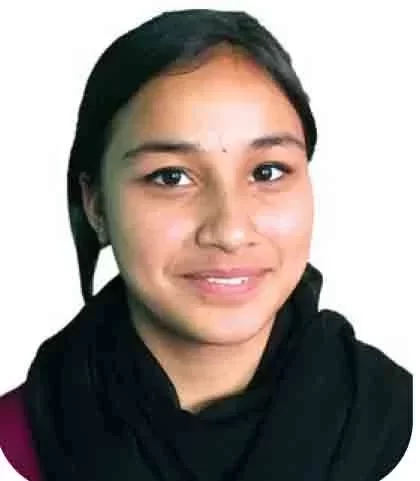 Siwani Dhakal, SEE Batch-2019
I am very pleased to jot down few lines about my experience in Valley Public High School. I joined school when I was 8 years old. My time in Valley Public High School has been most memorable. With my non-Kathmandu back ground, I thought my transition in to modern English language school would be difficult. I was proven wrong by all the help and assistant I received from the teachers and staff in Valley Public High School. I am more confident now than ever before, physically, mentally and academically. I have had opportunity to face the challenges which made me mature and responsible. The education and coaching classes I received has prepared me from a remote hill girl to a thinker and believer in myself. I would like to thank Valley Public family as well as my British God Grandparents who have given me new and promising future.
NAMASTE !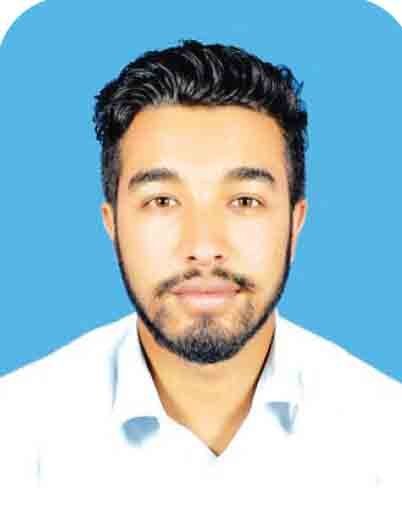 Prakash Sigdel, Secretary, Valley Public Alumni, SLC Batch-2012
I am honored to be a part of the Valley Public family ever since I joined school as a young child. I grew up in Valley Public High School witnessing many new developments as a student and later as teacher. I pay my sincere gratitude towards Valley Public school family for making me responsible, competent and loyal citizen. I feel proud to be appointed as the secretary of the valley Public ex-students association (Valley Public Alumni). Alumni will play part in keeping ourselves in communication loop, input new ideas for the betterment of school and unite all the former students to serve the educational progress of the country. Reflection of me today is all because of the inspiration, guidance, love and support of my school. I feel privileged to have been a part of Valley Public for a fruitful years and feel good to serve my school in return. Moreover, I am thankful to entire school family for making me an independent citizen.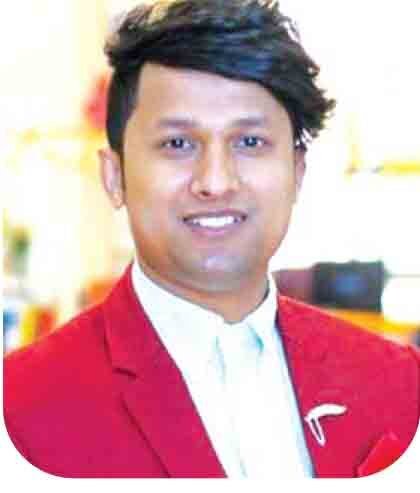 Nishan Khatri, SLC 2008 Batch
What I am today is because of my time as student in Valley Public High School. I look back my primary and secondary education days and feel how lucky I was to be able to get such a wonderful beginning. I have been living and running my own business in the USA for the past few years. My transition from Nepal to USA was made so easy mainly due to my education and upbringing in Valley Public. My language proficiency, my confidence in my own ability to do things was imparted in me by inspiring teachers to whom I owe my great respect. I have my respect and admiration for the service Valley Public is giving to the Nepali community. If any one of the Valley Public students are thinking of studying in the USA please feel free to contact me through Valley Public.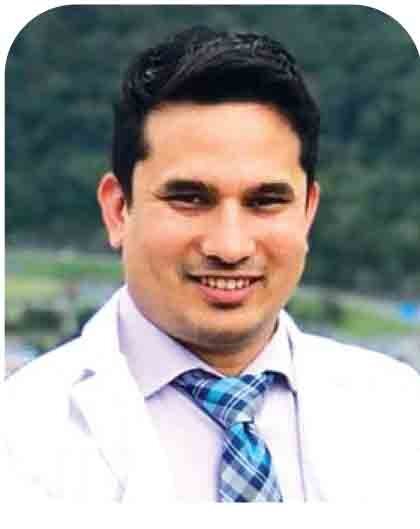 Sunil Devkota, SLC 2008 Batch
As an aspiring cardiac surgeon, I face numerous academic and personal challenges every day. To face these challenges, Valley Public School has instilled an optimistic, humble and hardworking character on me. It has been integral part of my personal and academic growth. The competent family, resourceful laboratory, library, extensive ECA and familial environment have encouraged me to become a person as I am today. The school provided a quality education which helped me to make a smooth transition to US-style education, I am immensely proud to say that, I am a lifelong Valley Publican.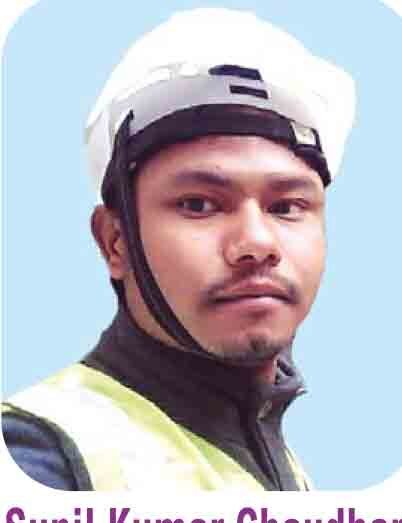 Sunil Kumar Chaudhary, Civil Engineer
I am extremely delighted to express my sincere gratitude towards Valley Public High School Family for making me responsible, confident and a good citizen. I feel proud to be a part of Valley Public not only for its quality education but also for its tremendous victory in the field of CCA and ECA. Besides, Valley Public has been preparing skilled manpower since its establishment. Currently, I'm MD of Rajalim Engineering Services Pvt. Ltd. and Site Engineer in three different construction companies. What I am today is entirely because of the inspiration, guidance, love and support of my school. I therefore would like to thank my teachers, friends and Valley Public Team.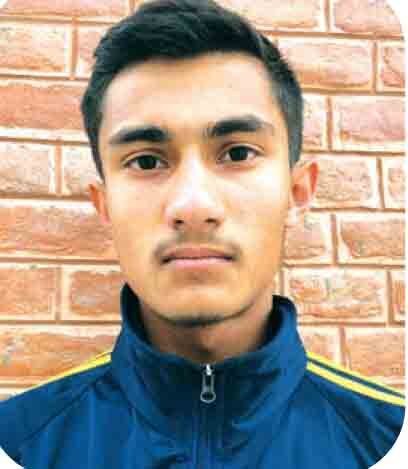 Ganesh Dhakal, SEE Batch-2021
I spent some of my younger days in a village in the Western part of Nepal. My daily chores included waking up at 4 in the morning, looking after the domestic cattle, collecting fodder, having whatever we had available at home as my morning meal and going to local government school. I even had to work hard after school to support my mother and younger brother. I didn't go to bed until all the domestic work was done. By then it was late at night. When I look back, I had most difficult time in my tender age. For me, my luck changed for better while I was only 8 years of age when my British God parents, to whom I was introduced by a village Samaritan. My God parents decided to move me from remote hill village to Kathmandu. I was so excited to come to capital, for the first time and couldn't believe my luck as I was enrolled to Valley Public High school; one of the best schools in our country for my future education. I am the SEE student at present and enjoying every moment of it. All class room facilities including Modern Language Lab, Science Lab, IT Room, Music Room, General / E-Library are of international standards. Teachers and the entire school family have encouraged, inspired and motivated me to move forward to the sunlit path of personal development which will certainly be associated with professional, institutional and social development in race of my future. My English language efficiency and the insights in different subjects have improved a lot .So, I am confident in passing SEE with a high grade. I have learned different skills of practical life in Valley Public High School. When I grow up, I shall apply my academic knowledge and other skills learned in one of the best schools in Nepal to enhance my employability for future. I thank my British God parents for introducing me to Valley Public and school family for preparing me for my future. Long live Valley Public!